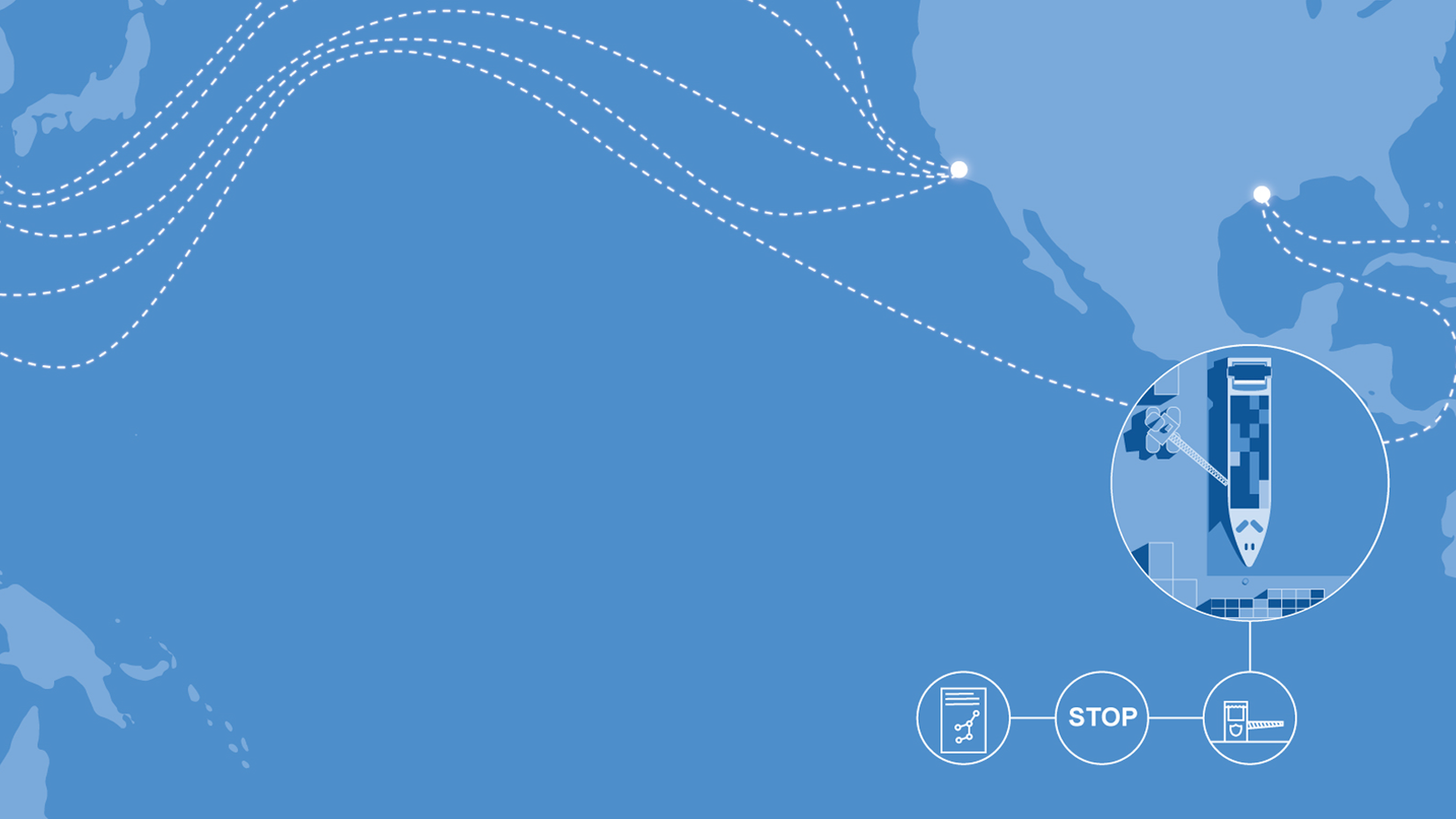 There are a number of driving factors behind the fashion industry's adoption of traceability solutions. Each business comes with its own needs, complexities and challenges that will shape the type of solutions it needs. However, there are several universal considerations that brands of all sizes are recognising and responding to.
Below, read an excerpt from the TrusTrace Traceability Roadmap to learn more about these system-wide influences and how a solution can help you navigate them.
1. Compliance with Legislation
Legislation is a driving factor in the industry's push to implement traceability. The spectrum of laws and regulations that are linked to traceability is broad (and continuously expanding) which makes it difficult to know exactly what data your business should be collecting and how.
The laws that apply to your business will depend on the regions you manufacture and sell in, the requirements of third-party retailers you stock products with, and the scale of your operations. For more information and to hear from policy experts, read the next chapter called Navigating Legislation and Compliance Risks.
2. Meet Sustainability Commitments
Many companies have made public ESG commitments to reduce the environmental and human impact of their operations. To achieve these goals, a traceability solution is necessary. Some commitments include
Moving to sustainable materials: Companies that plan to increase the overall percentage of recycled, natural or preferred materials in their product offering need to know who is supplying their materials. If a company wants to move from virgin to recycled polyester or conventional to organic cotton, it needs proof that the materials are indeed certified recycled or organic.

Companies keen to support their suppliers through this transition to more sustainable materials need to be able to identify and collaborate with them.
Circularity: Companies committed to implementing repairs, recycling or resale schemes should collect data on the products and materials received back into their ecosystem. This includes data on the volume of products recycled, repairs completed and resale figures. Collecting this information will help companies understand the impact of circularity initiatives, and narrow their focus to the most effective scheme. By gathering data on repairs, for example, companies can make informed design and production decisions for more durable products.

Decreasing emissions: Companies that have overall emission reduction plans in line with science-based targets require a traceability solution to know where the most impact is being made in their supply chain. Analysing data collected through a traceability system is the only way to build an effective, targeted emissions reduction strategy.




Social impact: Companies that are committed to respecting human rights should ensure that they work with facilities promoting fair and safe working conditions. Analyzing data on social practices and impact is key to achieving this.
3. Increase Business Efficiencies
There is a strong business case for collecting, analyzing and acting on primary data. With primary data, you can have real-time visibility of material movement across the supply chain and can leverage this information to achieve business efficiencies.
A traceability solution gives you access to data that can not only improve your understanding of the environmental and social impact of your business but also enable you to weed out inefficiencies, unwanted costs and waste. It paves the way for a more dynamic, efficient and strategic business.
A traceability solution will provide you with:
Quick access to data: You can collect all data points in one unified traceability system with easy access to information about your supply chain and products. When all your data is structured in a single location, activities like sharing data on product credentials (with evidence) for retail partners, country of origin data for customs agents and Corporate Social Responsibility (CSR) reporting on supply chain compliance is streamlined and simplified.





Audits: Companies are able to easily track the behaviour of their suppliers for auditing purposes when data is recorded in an accessible format. A traceability solution allows you to see in real-time the movement of goods through their supply chains and keep on top of compliance. This also means

any changes that happen to your products in the production phase can be identified and recorded.


The ability to optimize your supply chain: Companies that gather data and intelligence around their supply chains can react to external events with greater agility. By understanding suppliers in more detail, like what they provide, their supply chain network, and how they operate, companies can identify alternative supply chains or weed out inefficiencies based on the business requirements. This can reduce costs, time to market, and overproduction.

This story is an excerpt from the Traceability Roadmap, TrusTrace's step-by-step guide to implementing traceability in fashion supply chains. Read the full report here.
Subscribe
Sign up with your email address to receive news and updates.
By submitting this newsletter request, I consent to TrusTrace sending me regular website updates and occasional marketing e-mails.
I acknowledge that my contact information will be processed according to TrusTrace's Privacy Policy.