TrusTrace for Forced Labor Prevention
Verifiable Supplier Data
All the tools you need for suppliers to upload data directly to the platform. Compatible with most sourcing models, TrusTrace checks supplier uploads against other evidence documentation to fill data gaps in your supply chain mapping.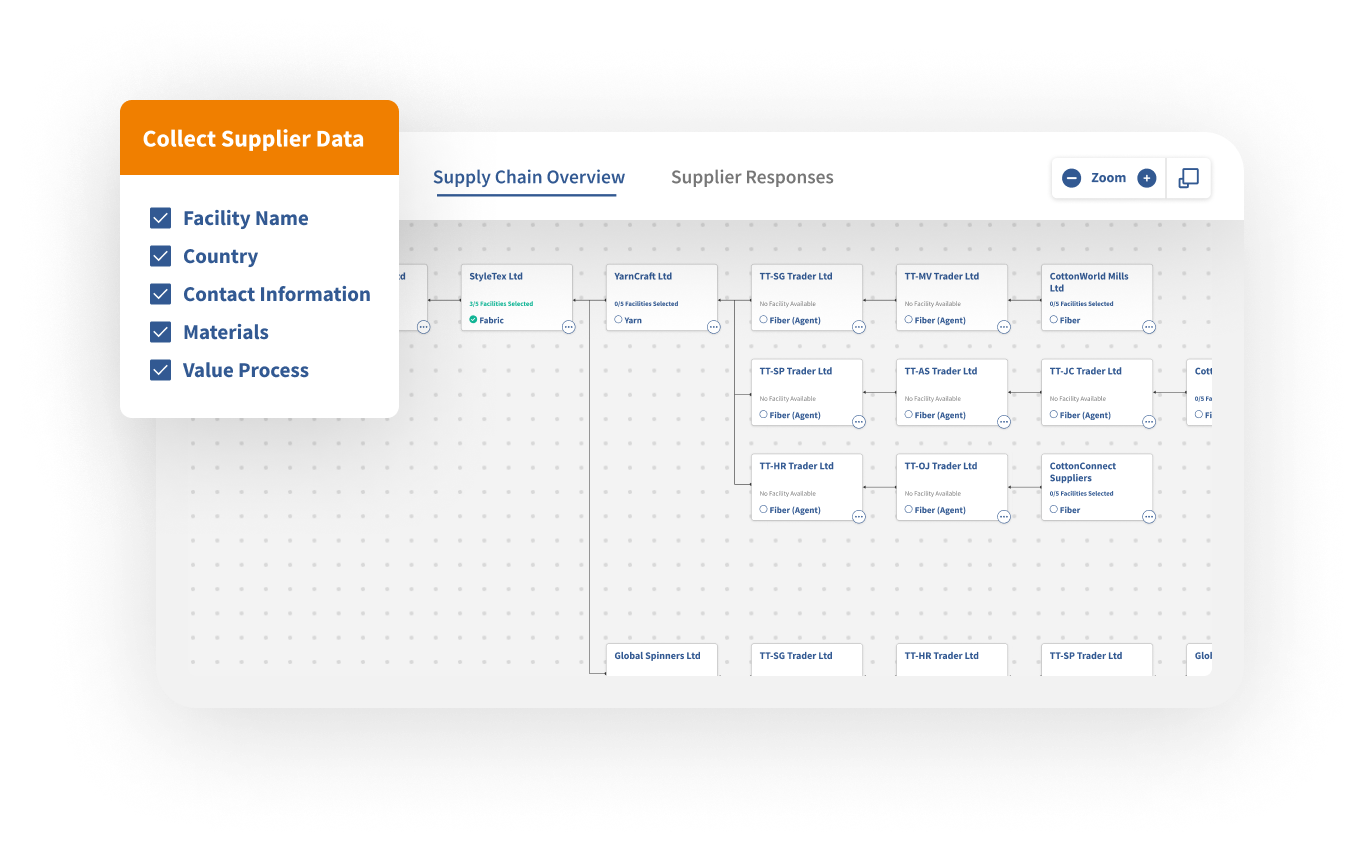 Intelligence Database Integrations
TrusTrace connects with the CBP's WRO list and third-party intelligence platforms including Kharon to help you maintain due diligence over your supply chain networks and keep up with new exposures and risks.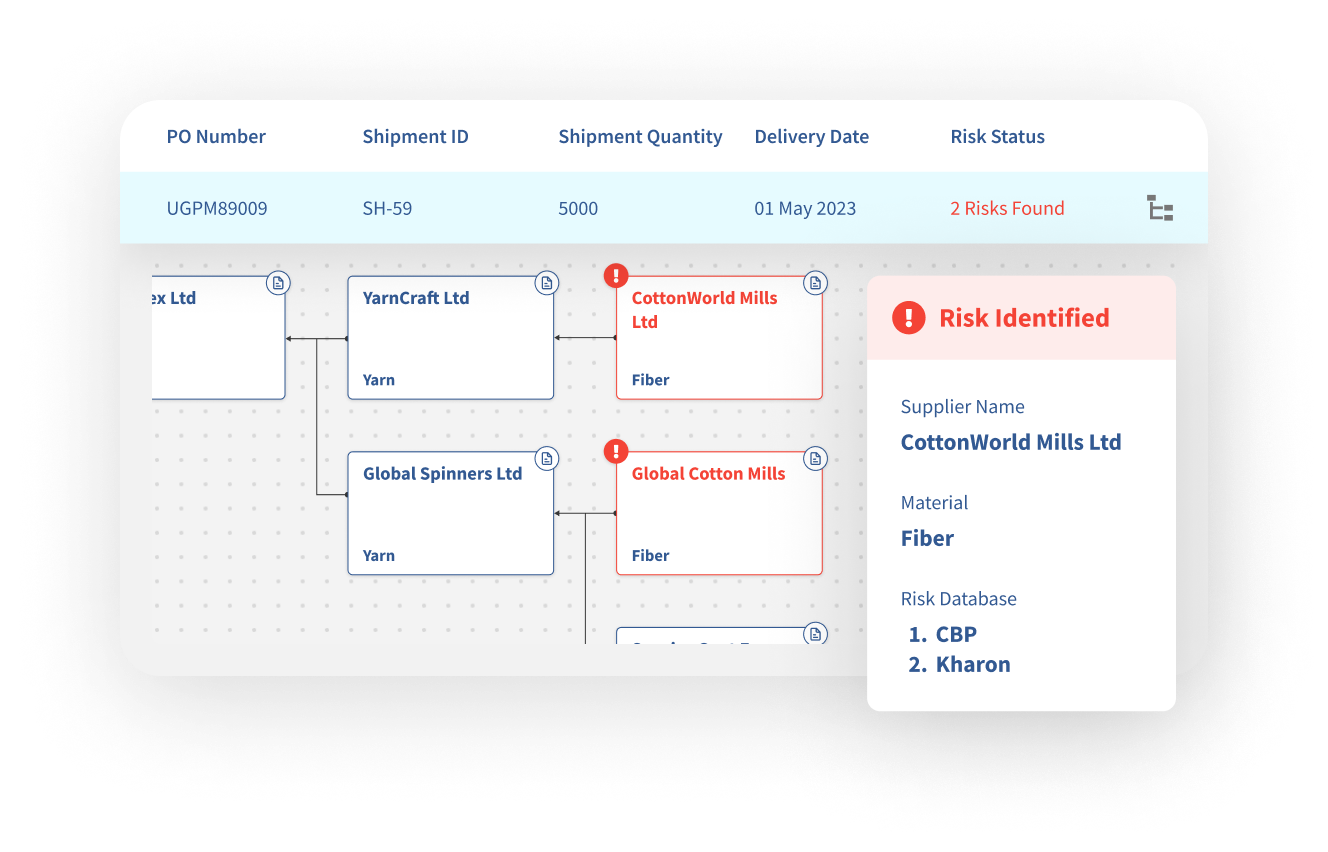 High Volume PO Traceability
Swift Trace technology combs through TrusTrace databases for the data required for forced labor compliance, and organizes it all by the PO or Shipment ID. Using AI, evidence management is automated and you retrieve proof for all your traceable shipments at scale and on demand with just a few clicks.
Automated Evidence Management
TrusTrace is designed to manage many evidence documents efficiently. Your suppliers drag and drop to bulk upload all documents at once. Using AI, TrusTrace will automatically classify them, translate into English and cross check data gap and discrepancy – giving you the right evidence in one place.
Transform Your Traceability
TrusTrace speeds up your supply chain traceability and evidence collection for Forced Labor Prevention commitments.
Supply Chain Mapping
Collect verifiable, granular data for deeper visibility and uncover risks.
Swift Trace
Prove traceability and compliance with precise data for thousands of POs at once.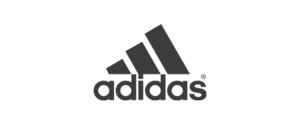 As of October 13, 2023, TrusTrace has an Overall Rating of 4.5 out of 5 in the Supplier Sustainability Applications market.