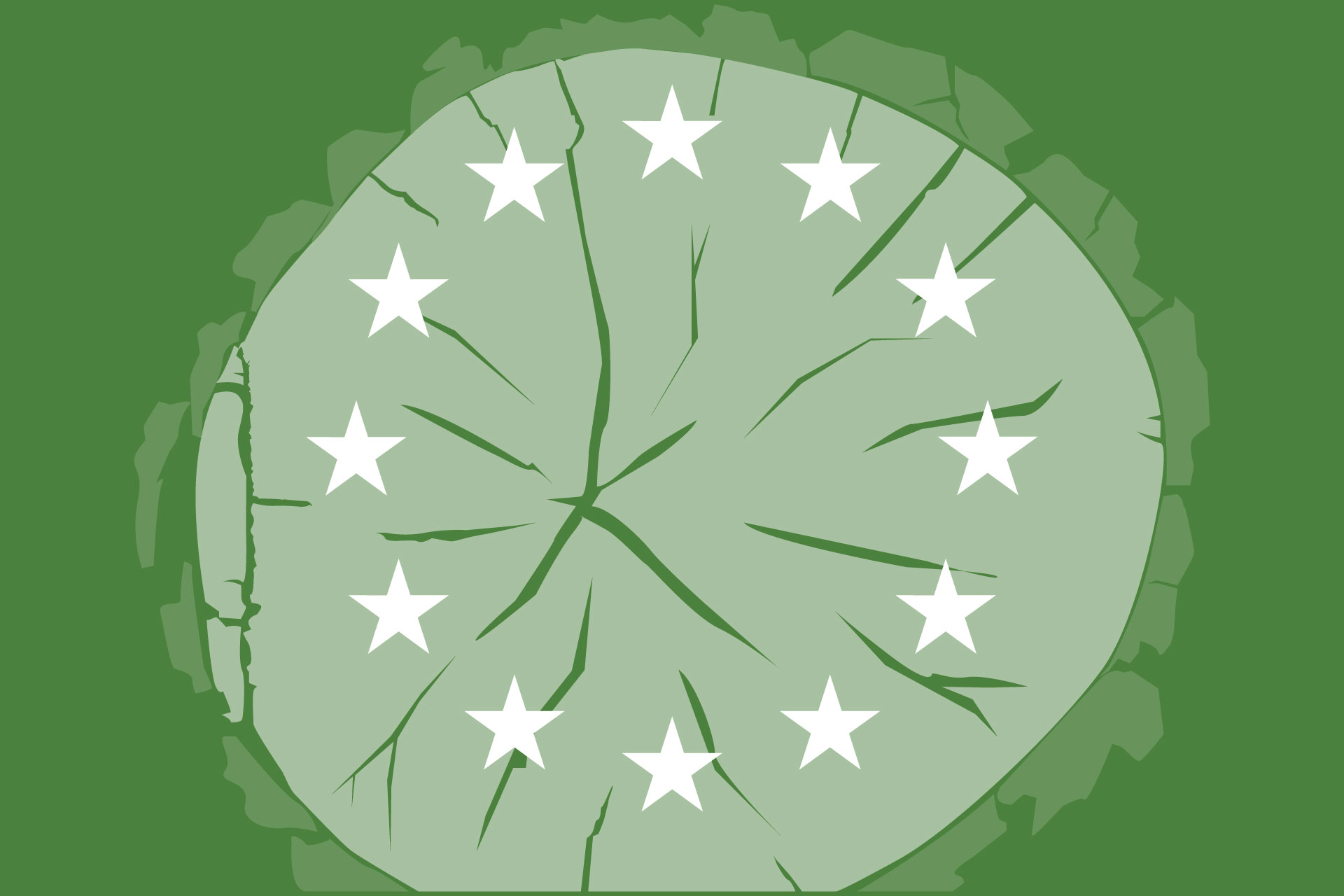 This ban on deforestation-linked goods is also expected to reduce emissions of greenhouse gases and conserve biodiversity.
What is the EU anti-deforestation law?
The main goal of the EU Deforestation-free Regulation (EUDR) is to prohibit the production of certain goods and commodities from deforested lands, and ensure that products will not contribute to further degradation of forest ecosystems.
Operators and traders will only be allowed to sell products in the EU if the supplier of the product has issued a so-called "due diligence statement". Having stringent due diligence in place is needed to confirm that the product does not come from deforested land nor has led to forest degradation, including of irreplaceable primary forests.
Companies will also have to make sure and verify that these products comply with relevant legislation of the country of production including human rights and that the rights of affected indigenous people have been respected.
Who is concerned?
All operators and traders who place, make available or export the following commodities from the EU market: cattle, palm oil, timber, coffee, charcoal, cocoa, rubber, and soy.*


The EU anti-deforestation regulation rules also apply to several derived products such as leather, chocolate, furniture, printed paper and selected palm oil based derivates (used for example as components in personal care products).


A review will be carried out in two years to see if other products need to be covered under the ban on deforestation-linked products in the EU.


The anti-deforestation law applies to the textile sector if the operators place, make available or export products containing leather and/or rubber.
*Note: the list of commodities will be reviewed on an ongoing basis


What are the critical dates to remember?
April 18th 2023: the European Parliament adopted the EUDR proposal.

The European Parliament and the Council will now formally have to adopt the new Regulation before it can enter into force. Once the Regulation is in force, operators and traders will have 18 months to implement the new rules.

It is likely that the Regulation will be in force in 2024.

Micro- and small enterprises will have a longer adaptation period, as well as other specific provisions.




at least 4%
of the total annual turnover in the EU of
the non-compliant operator or trader could be fined.



Requirements
This excerpt from the EU anti-deforestation law clearly defines what is considered deforestation-free and legal:
"produced on land that was not subject to deforestation after 31 December 2020 and compliant with all relevant applicable laws in force in the country of production."
Knowing the plot-of-land origin is critical as the Commission will classify countries, or parts thereof, as low-, standard- or high-risk based through an objective and transparent assessment within 18 months of this regulation entering into force.

For operators and traders:
Relevant commodities and products may be placed or made available on the European Union (EU) market, or exported from the EU market only if all the following conditions are fulfilled:
(a) they are deforestation-free;
(b) they have been produced in accordance with the relevant legislation of the country of production; and
(c) they are covered by a due diligence statement
Operators/traders will be required to trace the products they are selling back to the plot of land where it was produced.


Small-sized operators will have possibility to rely on larger operators to prepare due diligence declarations.
For Member States:
Member States shall designate one or more competent authorities responsible for carrying out the obligations arising from the EUDR.
Risk-based Controls:
Within 18 months of this regulation coming into effect, an objective and transparent assessment will be conducted by the Commission to categorize countries or regions as either low-risk, standard-risk, or high-risk.



A simplified due diligence process will be applicable to products originating from countries categorized as low-risk.



The proportion of checks is performed on operators according to the country's risk level: 9% for high-risk countries, 3% for standard-risk and 1% for low-risk.



EU authorities with the required expertise will have access to pertinent data submitted by businesses, including geolocation coordinates, and utilize satellite monitoring equipment and DNA analysis to verify the origin of goods.
Consequences
Penalties for non-compliance will be proportionate and dissuasive and the maximum fine must be at least 4% of the total annual turnover in the EU of the non-compliant operator or trader.

Recommendations for EUDR Compliance
To sell products made from commodities that come from forested lands, the seller must be able to show valid and verified evidence of the original plot of land which the raw materials have been harvested from. This can be done with documentation such as a due diligence statement from the supplier.

We recommend to have a digital traceability and compliance data management platform in place where you can link due diligence documentations to suppliers, facilities and products easily, and retrieve it on demand.
How TrusTrace can help?
TrusTrace offers digital traceability and compliance data management solutions that streamline, structure and store supplier declarations, scope certifications and due diligence reports with less clicks in a single digital place. Learn more about TrusTrace products.
Book a demo to find out more about how TrusTrace can support you with due diligence and certification collection upstream of your value chains.
Sources:
https://www.europarl.europa.eu/news/en/press-room/20230414IPR80129/parliament-adopts-new-law-to-fight-global-deforestation
https://www.reuters.com/markets/europe/eu-parliament-approves-law-banning-imports-deforestation-linked-goods-2023-04-19/
https://www.consilium.europa.eu/en/press/press-releases/2022/12/06/council-and-parliament-strike-provisional-deal-to-cut-down-deforestation-worldwide/
https://data.consilium.europa.eu/doc/document/ST-14151-2021-INIT/en/pdf
Subscribe
Sign up with your email address to receive news and updates.
By submitting this newsletter request, I consent to TrusTrace sending me regular website updates and occasional marketing e-mails.
I acknowledge that my contact information will be processed according to TrusTrace's Privacy Policy.