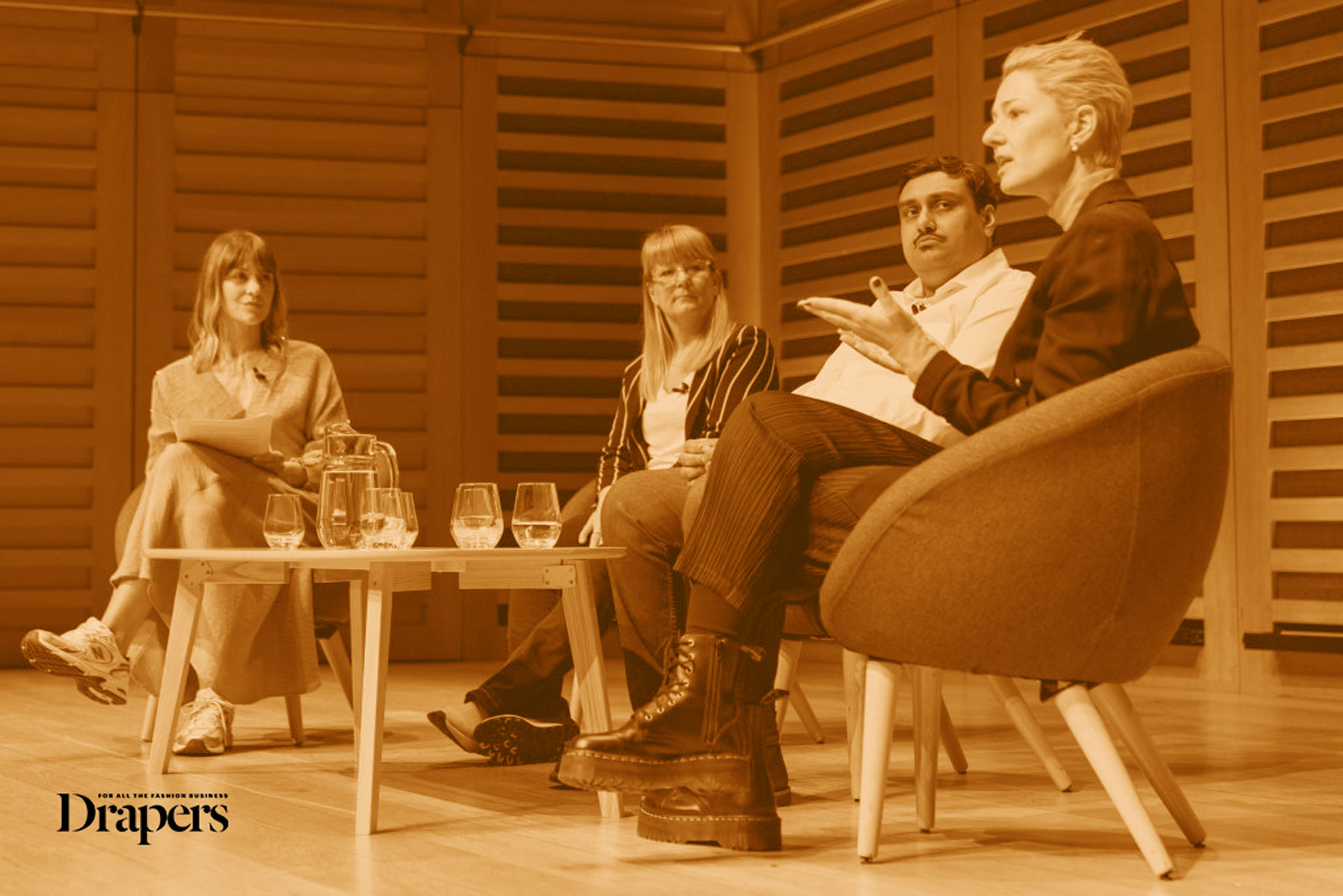 On Tuesday the 28th of March, the Drapers Sustainability Conference in London's Kings Place hosted a panel discussion about traceability and transparency. On stage, TrusTrace chief executive and cofounder Shameek Ghosh was interviewed by Drapers deputy editor Gabriele Dirvanauskas alongside Techstyler cofounder Brooke Roberts Islam and Joules head of quality and technical, Emma Douglas. Below, read four key lessons that came from this panel discussion on the business case, potential and importance of data to enable the fashion industry's sustainability transformation.
Gathering primary data is essential for sustainable transformation
"Primary data is very difficult to get," explains Ghosh. "Everyone is using secondary data and that is where greenwashing becomes a problem because you're generalising the data at a very high level. But approximation is not going to help you. The latest IPCC report shows that green claims have increased exponentially, but there is no grassroots-level data."
"There are some hypotheses floating around that transparency and traceability aren't happening because people aren't willing to share information, but that's not the key problem," says Roberts-Islam. "The data that is required may not be gathered in the first place and if it is, it's in all sorts of different formats and held in different places. The significance of sharing it is political, social, and cultural. It's not simply a matter of handing over an Excel spreadsheet."
"Data is a really important way of overcoming some of the globally averaged data that exists in databases at the moment," continues Roberts-Islam. "By gathering primary data specific to your core product, particularly if it's a category that dominates for a brand, it's possible to identify hotspots and prioritise. All stakeholders are overwhelmed with the magnitude of this task, so being able to identify hot spots is key."
Incentivising suppliers is critical to collaboration
"If we have the data, we can incentivise our supply chain to put in better working practices," says Douglas. "We have to educate them so they understand our purpose and our aim. They're also starting to understand the benefit to them going forward. So it's about collaboration."
"TrusTrace gives us the ability to incentivise our suppliers so if they're ethical and trying to deliver green energy, we can capture that and reward them," says Douglas. "We want to support them to become even greener. If suppliers can give us this data, we will reward them by placing more orders with them but also challenge them to improve their working practices within the factories."
Legislation is essential for compliance and consumers
"With EU legislation coming in, that has been pivotal to us to drive change [within Joules]. It gives suppliers a purpose," says Douglas. "For suppliers to input information onto another platform, it's a lot of work for them. Legislation is the only thing that is going to drive change for suppliers, brands and consumers. When legislation comes in, it will give us a level playing field. Then, consumers can make educated decisions about what they are buying, the quality of their clothing and the carbon footprint. It gives the customer the knowledge that they need to understand what they're buying and the impact it has."
"I'm looking at 10 different pieces of legislation, analysing that and trying to understand the implications of those frameworks for the supply chain," says Roberts-Islam. "It's still in development but it's clear that having primary data is really the antidote to this binary assumption about the impact that is simply not going to be indicative at a product level."
Traceability goes beyond a financial investment
"Fundamentally, brands and the fashion industry have to commit to data," says Ghosh. "Once you do this, it will take 3 to 5 years to get all this data in place. It's a big challenge but it's worth putting in the effort now because more and more regulations will come. The complete value of a traceability platform will come to fruition in three years. It won't happen in the first year."
"Some brands look at traceability as ticking a checkbox, but it's a very powerful tool," continues Ghosh. "A lot of information that brands collected during the pandemic, for example, could match the demand to the supply. It's very helpful. There are lots of purposes for data, whether you're collecting it for sustainability purposes or not. You can deploy it for better demand planning, and create better customer understanding. If you manage your supply chain well, you can expand your margins better. So it's good for brands as well."
Featured image credit: Drapers
Subscribe
Sign up with your email address to receive news and updates.
By submitting this newsletter request, I consent to TrusTrace sending me regular website updates and occasional marketing e-mails.
I acknowledge that my contact information will be processed according to TrusTrace's Privacy Policy.