TrusTrace Launches Traceability Ecosystem to Accelerate Sustainable Transformation in the Fashion Industry
TrusTrace launches a traceability ecosystem to accelerate transition towards transparent and responsible supply chains within the fashion industry.

The first stage of the ecosystem launches with Higg, Open Apparel Registry (OAR), circular.fashion, Renoon and Haelixa.

The ecosystem will focus on seamless data integration and knowledge exchange to
deliver holistic solutions for the industry.
18th November 2021 – TrusTrace, a market-leading platform for supply chain transparency and product traceability within the fashion and retail industries, today announced its new traceability ecosystem that will further the company's mission to accelerate sustainable transformation in the fashion industry.

The ecosystem aims to solve major supply chain transparency and sustainability challenges by developing powerful integrated solutions through seamless data integration and knowledge exchange. The ecosystem launches with key industry players Higg, Open Apparel Registry (OAR), circular.fashion, Renoon and Haelixa. This series of collaborations will also reinforce TrusTrace's position as the mission-critical operating platform for brands aiming to solve major supply chain traceability and sustainability challenges.

Shameek Ghosh co-founder and CEO, TrusTrace comments: "We are incredibly excited to launch the traceability ecosystem in collaboration with such a strong group of respected industry leaders. I have always believed that sustainability can not exist without traceability and a challenge of this scale needs significant collaboration. TrusTrace's open architecture platform ensures we are able to integrate seamlessly with other sustainability solution providers within this ecosystem, allowing us to deliver holistic solutions for some of the fashion industry's biggest sustainability challenges."

The traceability ecosystem brings together a series of key collaborations to deliver powerful solutions for both brands and eco-conscious customers. The first phase launches with sustainability insights platform, Higg and global apparel open-source database, the Open Apparel Registry.

With the fashion industry fast transitioning towards products and supply chains with less impact on the environment, there is an increased demand for deep and accurate upstream supply chain data. The Higg partnership will facilitate the integration of TrusTrace and Higg data sharing, allowing TrusTrace clients to understand the social and environmental impact of their supplier facilities and their products by accessing their Higg data on TrusTrace. Users will now be able to understand the footprint of the various materials in a single location and analyse supply chain and material combinations. Customers will also be able to access the Higg Facility Environmental Module (FEM) and Facility Social & Labor Module (FSLM) through their supplier facility profiles on TrusTrace, providing them with a single view of all the sustainability information for a facility.

"There is a real urgency for comprehensive tools and contextualized data to help bring visibility and insight to untracked areas of the supply chain," said Higg CEO Jason Kibbey. "Our partnership with TrusTrace demonstrates a joint belief that collaboration is the most effective way to develop the best tools to capture deeper insights into the chain of custody. Together we bring robust new capabilities to both platforms that will support our clients in accelerating towards their sustainability goals."

To enable seamless data sharing about facilities with different certification and audit bodies, and other industry solutions, it is important to be able to easily identify a facility across these different systems, using one common industry standard facility ID. Together with the Open Apparel Registry, TrusTrace will map all of its 8000+ supplier facilities using an industry standard unique OAR ID and enable brands to standardize facility information across different systems like Higg, ZDHC and industry certification bodies. This collaboration addresses the lack of standardization in facility information across multiple databases, helping to streamline and improve facility level information for the fashion industry.

"The opportunity for industry collaboration and accurate factory identification is given a huge boost each time another organization chooses to connect their database with the OAR via API and incorporate OAR IDs into their systems. The more data we are openly sharing across our respective databases, the more organizations of all sizes are able to access and work with the data that is core to the collaboration and change that so many in the sector are looking to achieve." Natalie Grillon, Executive Director, Open Apparel Registry.

The second phase of the ecosystem will launch in early 2022 with a key focus on driving physical traceability and circularity.

Collaboration with physical marking and tracing technology solution, Haelixa, will develop a joint traceability programme supporting end-to-end traceability through physical tracers such as invisible DNA markers.

Furthermore, the collaboration with circular.fashion will enable brands to embed a circularity.ID into their garments to foster end-to-end traceability, transparency of the supply chain, increased customer engagement, prolonged use and recycling at end-of-life.

Finally, Renoon, a platform that empowers eco-conscious consumers to shop according to their sustainability values, will also join the TrusTrace ecosystem to collect supply chain data, manage product evidence and automate the process of checking product compliance to sustainability standards. This provides end consumers with more accurate data driving purchase decisions and brands with a recognition for their sustainability efforts.

This launch marks the first stage of the TrusTrace traceability ecosystem, the platform will continue to focus on developing precompetitive collaborations in order to accelerate powerful solutions for the fashion industry.

For more information, visit www.trustrace.com.
###
About TrusTrace
Founded in 2016, TrusTrace offers a market-leading platform for supply chain transparency and traceability within Fashion and Retail, which has quickly become the foundation for some of the most ambitious sustainability programs in the world. The platform supports brands with risk management, compliance, product claims, footprint calculations and the ability to confidently and easily share data about product origin and impact. It is built on AI, Blockchain and BOTS, and through its open architecture it is able to integrate seamlessly with retailer, manufacturer and supplier systems, as well as those of 3rd parties such as certification agencies, lifecycle datasets and other sustainability solution providers. Headquartered in Stockholm, Sweden, with offices in India and France. The company currently has a portfolio of more than 40 customers, including well-known brand and sustainability leaders like Filippa K, Zalando, Decathlon Ba&sh and Fjällräven. Please visit www.trustrace.com to learn more.

About Higg
Higg is the sustainability insights platform for consumer goods businesses – delivering software and services for measuring, managing, and sharing supply chain performance data. From materials to products, from facilities to stores, from emissions to working conditions, Higg unlocks a complete view of a business's social and environmental impact. Built on the leading framework for sustainability measurement, Higg is trusted by global brands, retailers, and manufacturers to provide the single source of ESG intelligence they need to accelerate business and industry transformation. Launched in 2019 as a public-benefit corporation, Higg is the exclusive licensee of the Higg Index, the industry-leading value chain measurement methodology developed by the Sustainable Apparel Coalition.
www.higg.com

About the Open Apparel Registry (OAR)
The Open Apparel Registry (OAR) is a neutral, open source tool mapping garment facilities worldwide and allocating a unique ID to each. With over 70,000 facilities in the database, data in the tool is contributed and used by organizations all over the world, including major global brands, civil society organizations, multi-stakeholder initiatives, certification schemes, factory groups and more. As well as many other efficiency and process benefits, the way the OAR organizes and presents data ultimately improves the lives of some of the most vulnerable workers in global supply chains.
www.openapparel.org

About circular.fashion
circular.fashion is a sustainable design agency creating product and system innovation for a circular economy in fashion and textiles. The company develops services and software for circular design and closed loop recycling to enable a transparent flow of information between material suppliers, fashion brands, consumers and recyclers. At the centre of the circular.fashion system is the circularity.ID, which holds material and product data, along with a product's entire story. This ensures future reuse, reselling and recycling at the highest possible level of sustainability. Through this system, data becomes accessible to stakeholders in the fashion ecosystem at any point in time to assess and handle products in a circular economy.
www.circular.fashion

About Renoon
Renoon is the first app globally that empowers consumers to realize their sustainable lifestyle and values when shopping fashion by combining the offering from multiple websites at once and assessing sustainability at both product and brand level. Renoon's proprietary algorithm can process millions of fashion items and assign sustainability attributes to them. As such, Renoon functions as a direct-to-consumer destination and educational tool, as well as B2B company, supporting data-driven decisions and communication that places sustainability at the core.
www.renoon.com

About Haelixa
Haelixa Ltd. pioneers the development and commercialisation of disruptive product traceability solutions to ensure full end-to-end supply-chain consumer good traceability, with special focus on sustainable and ethically manufactured products, such as organic textiles and conflict-free minerals. Haelixa marking technology is based on DNA markers, which are physically applied to the material and stay linked to it, providing a traceable physical fingerprint from producer to retail. For more information, please visit www.haelixa.com

Find high-res press image here.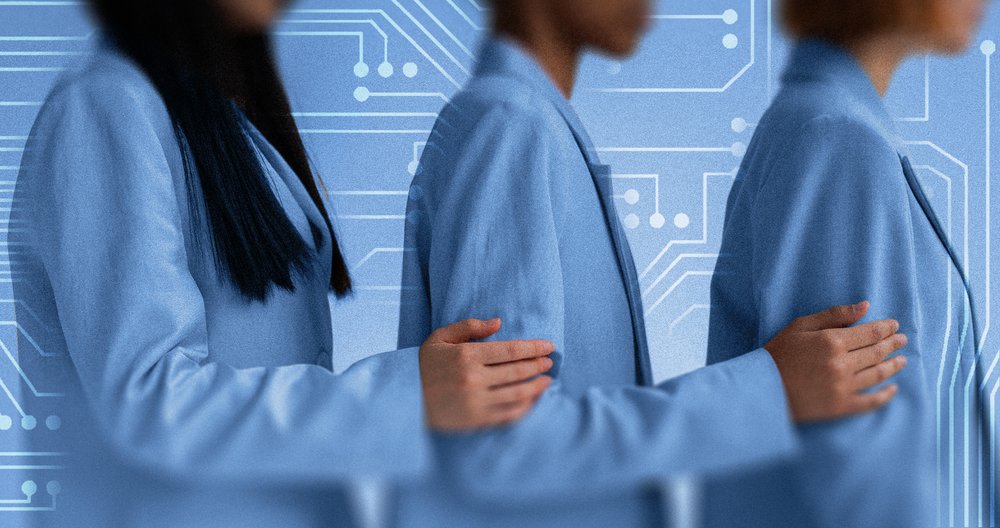 Press image (November 18, 2021)