TrusTrace Accepted into Forbes Technology Council
Forbes Technology Council Is an Invitation-Only Community for World-Class CIOs, CTOs, and Technology Executives.
Stockholm, December 16, 2021 — Shameek Ghosh, Co-Founder and CEO of TrusTrace, has been accepted into Forbes Technology Council, an invitation-only community for world-class CIOs, CTOs, and technology executives.
Shameek Ghosh was vetted and selected by a review committee based on the depth and diversity of his experience. Criteria for acceptance include a track record of successfully impacting business growth metrics, as well as personal and professional achievements and honors.
"We are honored to welcome Shameek Ghosh into the community," said Scott Gerber, founder of Forbes Councils, the collective that includes Forbes Technology Council. "Our mission with Forbes Councils is to bring together proven leaders from every industry, creating a curated, social capital-driven network that helps every member grow professionally and make an even greater impact on the business world."
As an accepted member of the Council, Shameek Ghosh will connect and collaborate with other respected local leaders in a private forum. Shameek will also be working with the Forbes professional editorial team to share his expert insights through articles on Forbes.com, and to contribute to published Q&A panels alongside other experts.
"I am excited to join such an accomplished group of passionate leaders and changemakers. Together, we can help move the business world forward to the benefit of all, and I'm looking forward to learning from fellow council members, as well as share my thoughts and best practices as we strive to accelerate sustainable transformation in the fashion industry. Collaboration is key to achieve real innovation and positive change, especially in an industry and market that is still in its early days of maturity such as supply chain traceability and product transparency."

###
About TrusTrace
Founded in 2016, TrusTrace offers a market-leading platform for supply chain transparency and traceability within Fashion and Retail, which has quickly become the foundation for some of the most ambitious sustainability programs in the world. Headquartered in Stockholm, Sweden, with offices in India and France. Please visit www.trustrace.com to learn more.
About Forbes Councils
Forbes Councils is a collective of invitation-only communities created in partnership with Forbes and the expert community builders who founded Young Entrepreneur Council (YEC). In Forbes Councils, exceptional business owners and leaders come together with the people and resources that can help them thrive.
For more information about Forbes Technology Council, visit forbestechcouncil.com. To learn more about Forbes Councils, visit forbescouncils.com.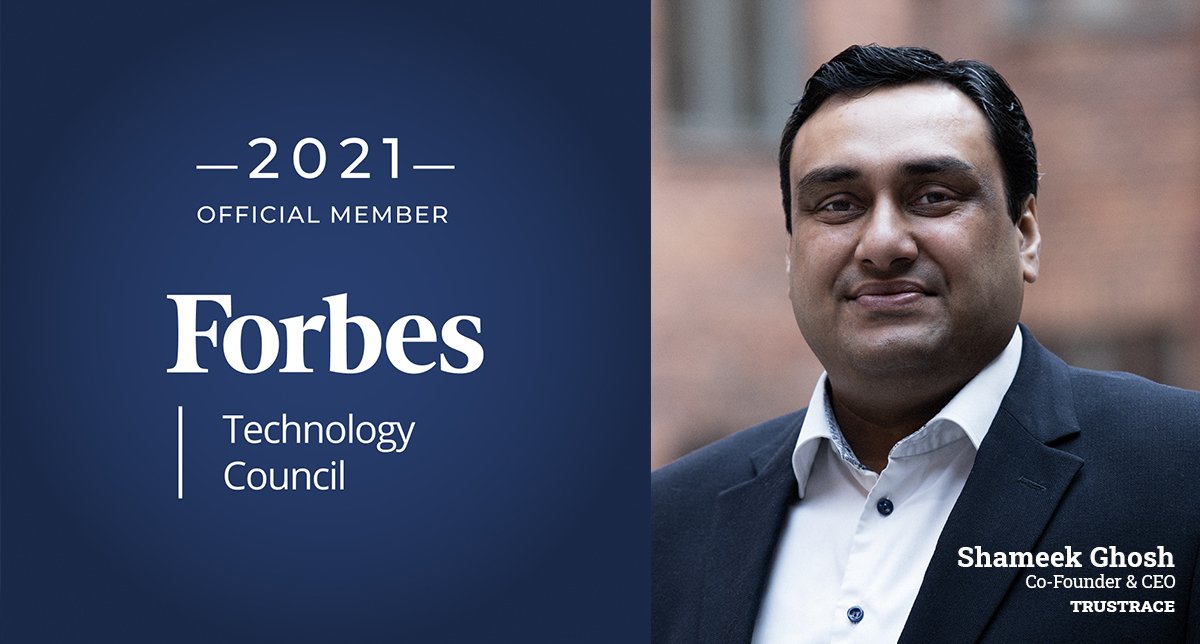 Press image (December 16, 2021)