Madhava Venkatesh, CTO of TrusTrace Is CTO of the Year Europe 2022
Originally from Supply Chain Quarterly — TrusTrace, a Swedish SaaS company with a market-leading platform for product traceability and supply chain transparency within fashion and retail, today announced that Co-Founder and Chief Technology Officer Madhava Venkatesh has been recognized with a 2022 CTO of the Year Europe award.
Recipients were named at the 2022 CTO Forum, hosted by the European Industrial Research Association, honoring innovative and inspiring leaders creating groundbreaking solutions in their respective companies.
Venkatesh was selected as a winner in the Small and Medium-sized Enterprise (SME) category for his role in developing TrusTrace's revolutionary, end-to-end product traceability platform.
The fashion industry is responsible for 4-8% of global greenhouse gas emissions, and the production value chain holds significant ESG challenges such as water and soil pollution, worker health & safety, fair wages, child- and slave labor, animal welfare, and deforestation. Under Venkatesh's leadership, TrusTrace harnessed AI, Blockchain and BOTS to develop a platform that is helping the fashion industry move closer to a sustainable future.
"Many fashion brands have committed to ambitious ESG goals, but until recently, they lacked a pragmatic approach to garnering full visibility of their supply chains," Venkatesh said. "Through dedicated co-development with sustainability leaders like Houdini and Filippa K, we at TrusTrace have created a platform that empowers fashion and retail brands to fully understand and take responsibility for the social and environmental impact of their supply chains. I am honored to receive an award that pays tribute to all my fellow CTOs who are fostering a culture of innovation and developing technologies that make a difference."
TrusTrace provides 40+ global fashion and retail brands with verified supply chain data. The most advanced solution, certified material compliance, enables brands to capture data for individual production batches in real-time, as materials and finished goods move through the supply chain. It produces a digital 'proof' of the full product journey as it happens, meaning that finished goods have traceability information already associated with them when they arrive to market, allowing brands to easily tell the story of their product's origins and material integrity to consumers, retailers, and regulators. It also documents the percentage of certified vs. non-certified materials in the finished product, so brands can track their progress towards more sustainable products, while avoiding greenwashing and regulatory fines.
Through its open architecture, the TrusTrace platform integrates seamlessly with retailer, manufacturer, and supplier systems, as well as those of 3rd parties such as certification agencies, lifecycle datasets and other sustainability solution providers. With more than 8,000 suppliers, 250,000 products and over $12 billion worth of goods tracked on the platform, TrusTrace is a business-critical platform for companies who see sustainability not just as a passing fad but fundamental to their DNA.
The CTO of the Year Europe awards promote the importance of technology and innovation in Europe. The award is given to the most prominent technology leaders of highly successful European companies. The award recognizes the most successful technology leaders in two categories: SMEs and Large Enterprises.
Venkatesh's fellow Co-Founder and TrusTrace CEO Shameek Ghosh was also recently named "Founder of the Year" at the 2022 Nordic Startup Awards — honoring the best and brightest from the Nordic startup community.

About TrusTrace
Founded in 2016, TrusTrace offers a market-leading platform for supply chain transparency and traceability within fashion and retail, which has quickly become the foundation for some of the most ambitious sustainability programs in the world. It is built on artificial intelligence, blockchain, software bots, and IoT technologies in an open architecture that integrates seamlessly with manufacturer, retailer, and supplier's existing systems, as well as those of third-party certification agencies and other sustainability solution providers. In fall 2021, TrusTrace received a $6 million growth investment led by Industrifonden and Fairpoint Capital, together with previous investors BackingMinds, and with support from Fashion for Good.
The company is headquartered in Stockholm, Sweden, with offices in India and France.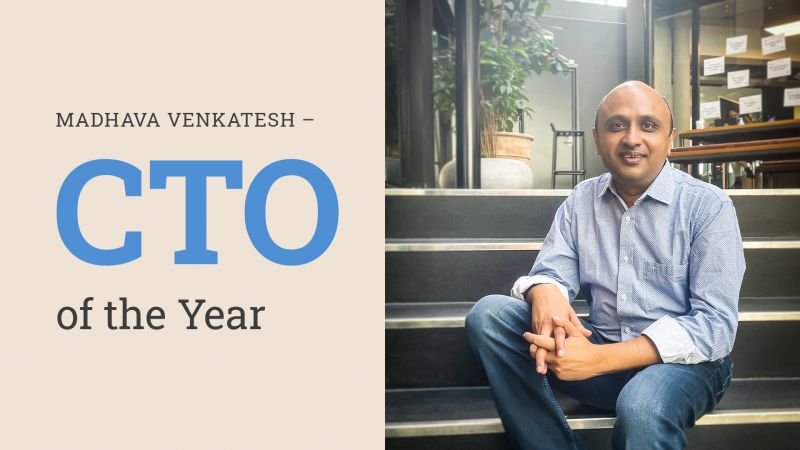 Press image (May 25, 2022)