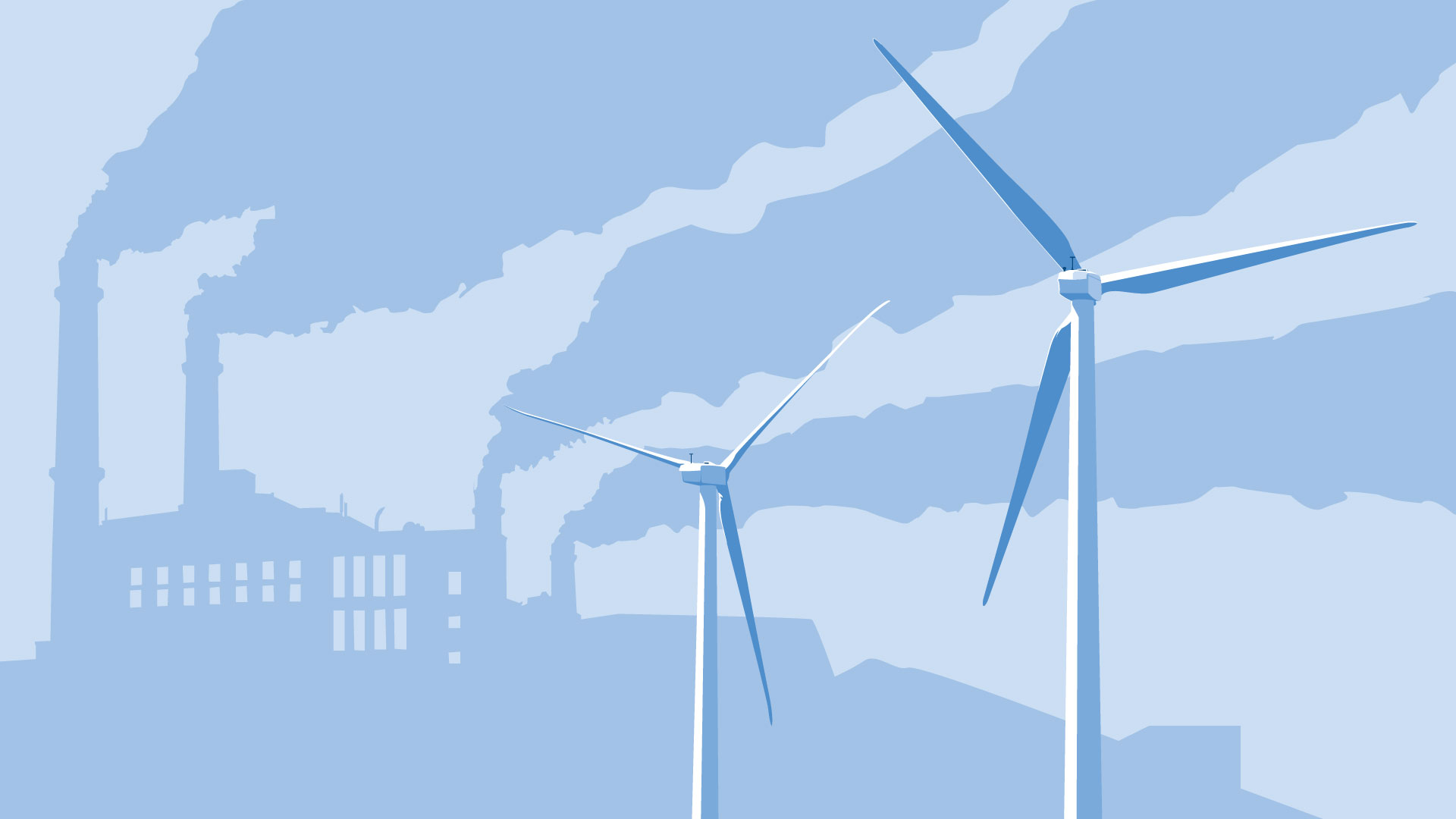 TrusTrace attended the American Apparel & Footwear Association's Traceability and Sustainability Conference 2023, where Saravanan Parisutham, COO of TrusTrace, was on a panel discussing decarbonization of supply chains. In case you missed the event, this write-up sheds light on the connection between traceability by the shipment and reducing Scope 3.

Introduction
Decarbonization is a challenge, especially in the scope of global, complex and often opaque supply chains that define the apparel and footwear industry. But it's a challenge that must be taken on with urgency, as regulations like the SEC Climate-related Disclosure Rules and the EU Corporate Sustainability Reporting Directive (CSRD) will require reporting on 2023 and 2024, respectively. Many brands only know their Tier 1 suppliers, which, according to Accenture, accounts for 36% of the scope 3 emissions in the average supply chain. This means that 64% of Scope 3 carbon emissions come from Tier 2-3 and beyond, over which many large brands tend to have little to zero visibility. With that said, if you want to decarbonize your company operations, you need to look at the value chain and begin with improving your visibility here.
Averages Won't Cut It for Scope 3
If you are doing GHG reporting for the first time, it is likely you will rely on basic supply chain mapping of your facilities and locations and the distance between them, combined with average emissions data to set a benchmark. As you progress and make improvements, however, you will need to create a structured process for gathering accurate data on your actual supply chain emissions.
Real decarbonization efforts require having substantial data sets of the raw data generated from each supplier involved in your production, and ensuring their data quality and integrity. In other words, you must graduate from secondary data and industry averages to collecting the precise data directly from the supply chain, also known as primary data, to calculate scope 3 emissions accurately. This will help you know where your biggest decarbonization challenges are, as well as to stay audit-ready against these regulations.
How Shipment Traceability Unlocks True Scope 3 Data
Regulations impacting supply chains require a kind of traceability that will show more than the introductory supply chain mapping. Today, supply chain traceability technology, including TrusTrace, digitalize with AI to gather and organize raw data such as energy consumption per facility, mode and length of transport, etc., at each step of the value process between raw material to finished products. Moreover, it is critical to capture these differences for every single shipment to correctly calculate scope 3 as the supply chain and facilities involved may vary between shipments of different styles, sizes or colours,.
When you have primary data gathered on each shipment showing you the impact of each part of the process, from facility operations, transportation methods, waste, and so on, you will have more insights on where operational optimizations and improvements can take place in order to decarbonize your supply chain.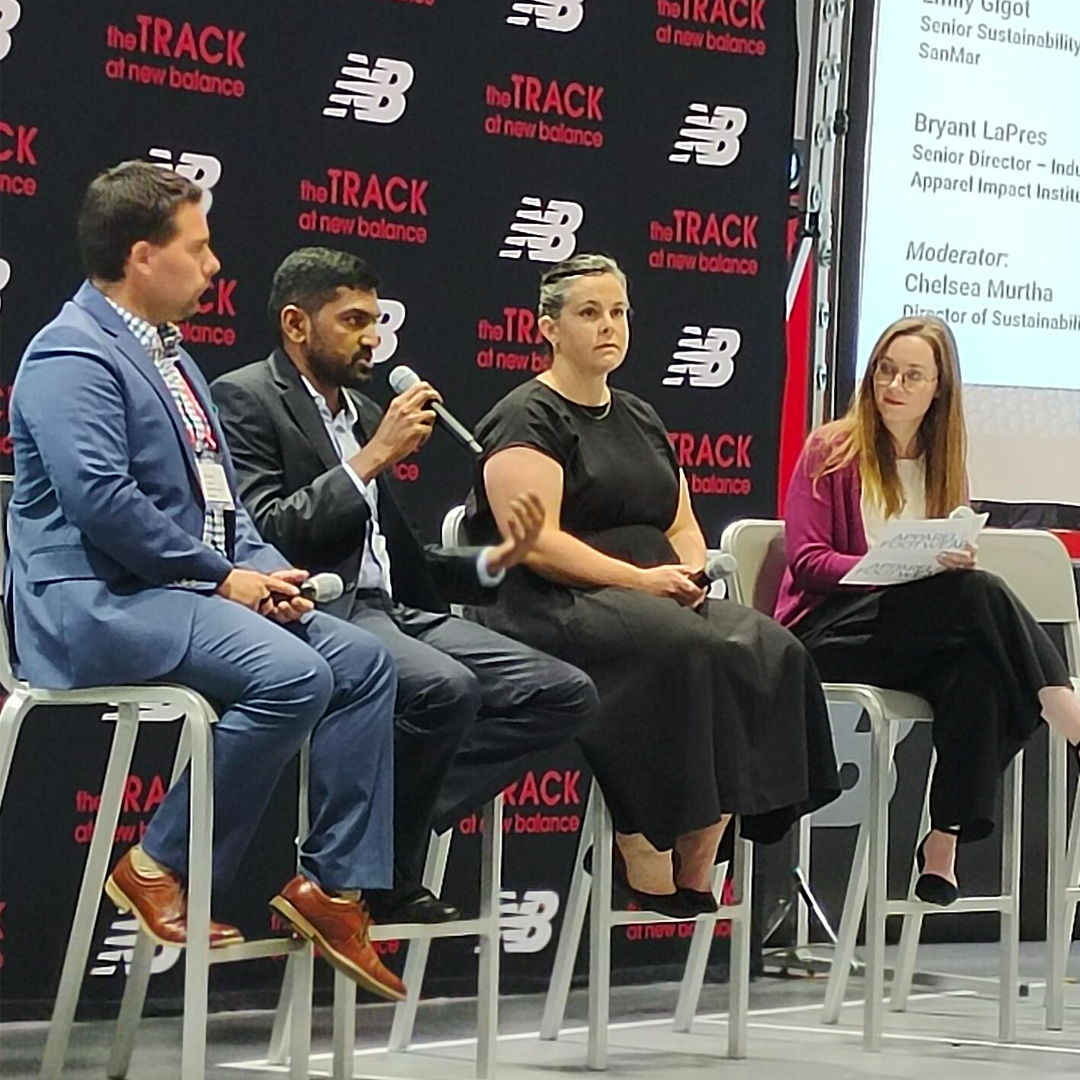 Image: TrusTrace attended the American Apparel & Footwear Association's Traceability and Sustainability Conference 2023, where Saravanan Parisutham (second from the left), COO of TrusTrace, was on a panel discussing decarbonization of supply chains.
Traceability Data Enables Compliance and Impact Beyond Scope 3
Gathering the data needed to accurately understand and report on scope 3 can be seen as costly and high-workload, and it does require an investment in terms of establishing systems and the teams to manage them, as well as for supplier communication and education. Leading players, however, are seeing this as an opportunity to get unparalleled insights into their supply chains, that can be used not only for compliance with other laws and regulations, but also to drive business efficiencies and customer loyalty.
Compliance is currently the biggest driver of traceability. The data collected, if granular enough, can be used for not only reporting, but also for due diligence or claims and labelling laws. For example, the UFLPA (Uyghur Forced Labor Prevention Act) requires data at a product shipment level to prove that goods have no forced labor in any part of their supply chain, requiring the collection of country-of-origin documentation. Deforestation regulations can require specific locations of individual farms, and claims and labelling requirements can range from top-line data to highly granular information around the product life cycle, such as environmental scoring, circularity, traceability, and other sustainability information. All of these require granular traceability data.
But imagine what you can do when you have detailed data – per shipment and purchase order – on facilities, their ESG credentials, stock levels, material usage, waste, and more. From optimizing inventory management, waste reduction, managing disruptions and building resilience, you will be able to unlock impact that will not only improve the social and environmental impact of your supply chain, but your business impact, too.
Accelerate Decarbonization with Traceability
To stem the tide of increasing carbon emissions, global leaders are implementing digital and integrated traceability programs to move away from industry averages and determine precise and accurate supply chain insights based on their own data directly from suppliers and sub-suppliers. These scaled-up programs activate collaboration within the supply chain to make use of the raw data that is available upstream and inform better decision making for decarbonization.
Is further decarbonization part of your sourcing ambitions? Get in touch with us to learn more on how digital traceability can help you gather granular primary data from your supplier network to get a more accurate view on Scope 3 emissions. Schedule a call with TrusTrace today.
Subscribe
Sign up with your email address to receive news and updates.
By submitting this newsletter request, I consent to TrusTrace sending me regular website updates and occasional marketing e-mails.
I acknowledge that my contact information will be processed according to TrusTrace's Privacy Policy.