At TrusTrace, we build data and tech solutions to accelerate sustainable transformation of supply chains, and help companies improve their impact on people and planet.
We also work hard to ensure we minimize our own impact and give back to our communities, guided by our company-wide CSR strategy. Our first CSR report, reporting on our progress, assesses our impact in 2022.
See the full details in our TrusTrace CSR Report 2022.
What does

sustainability

mean at

TrusTrace

?
We are driven to build a company and great products that will generate long-term value for our customers and the communities which we are a part of. To achieve this, sustainability must be an integral part in our company strategy and in all our business processes. TrusTrace is committed to sustainable business practices, the continuous safeguarding and support of our personnel as well as contributing to positive impact on the societies we partake in.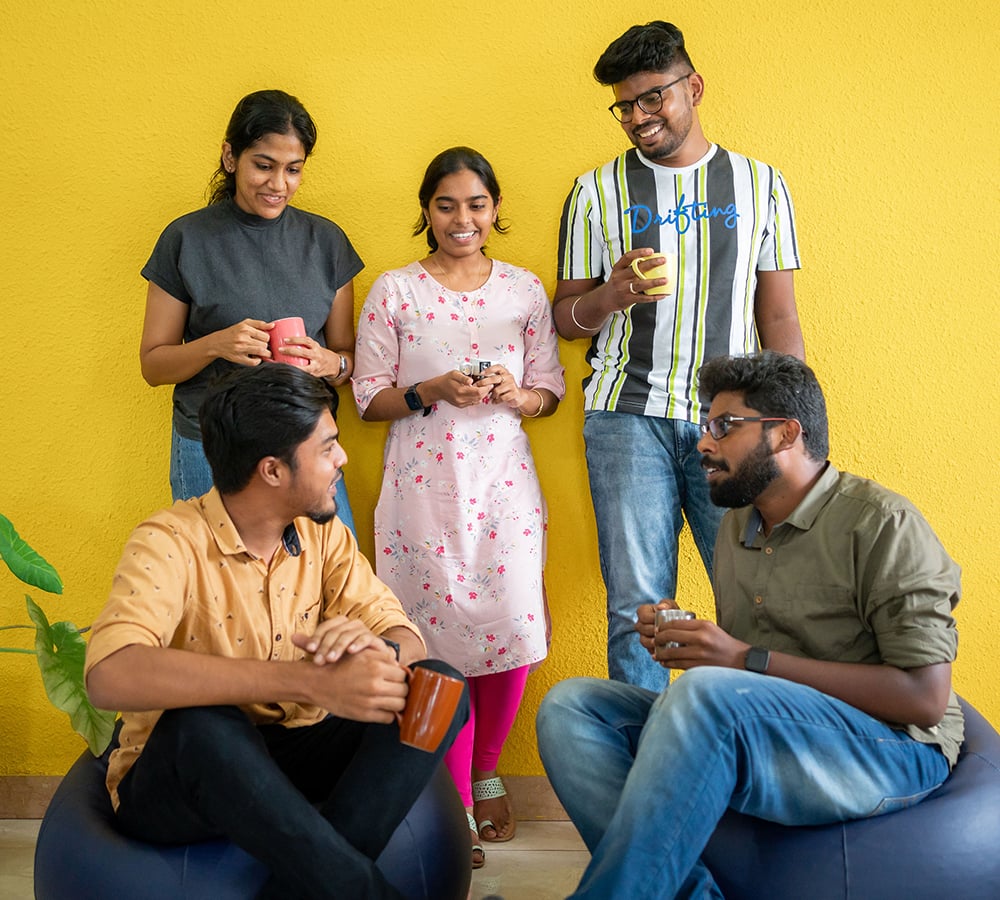 The

TrusTrace

Corporate Social Responsibility Policy
The aim of the Corporate Social Responsibility (CSR) policy is to define the framework for how TrusTrace operates with sustainability and CSR in mind day-to-day:
To be a responsible organization
To be a fair and an equal opportunity employer 
To have a supportive work environment 
To drive green initiatives at work and have positive impact on the environment
To use less resources thoughtfully and to make sustainable purchasing choices
To measure our emissions and set targets to reduce them
To create a positive impact on the communities where we are present
Introduced Open Paid Time Off for the Coimbatore Office
1540 Hours of Sports Activities Sponsored